Horacio Arruda as the new chairperson for the GNHiAP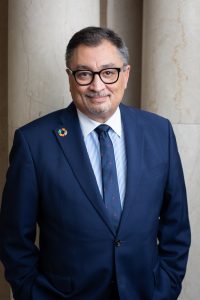 The GNHiAP is happy to announce Horacio Arruda as the new chairperson of the Network. Dr. Arruda is National Director of Public Health and Assistant Deputy Minister for the Québec Ministry of Health and Social Services. In October 2019, he became chairperson, replacing Mr. Bahr Idriss Abu Garda, Minister of Health for Sudan.
Click below to read the official announcement letter:
In English
In French
To assist with the duties of the chairperson, a secretariat has been established at the National Collaborating Centre for Healthy Public Policy (NCCHPP).
Click here to learn more about the NCCHPP.